Description- International Food Fair
The Villa Antoniadis lies at southern entrance of Alexandria, and is surrounded by some 48 hectares of greenery, which include the Antoniadis Gardens, the Flower Gardens, the Nouzha Gardens, and the Alexandrian zoological and botanical gardens.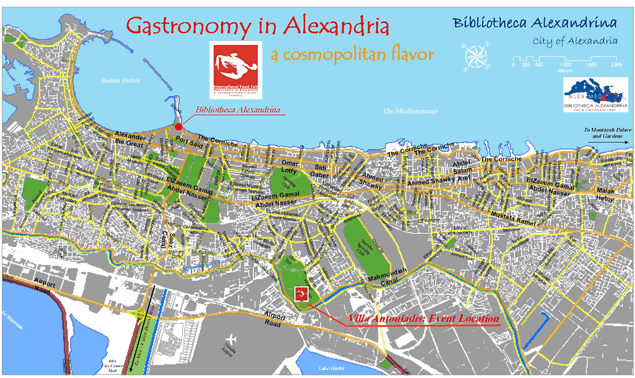 The Antoniadis Gardens include beautiful statues and a tropical greenhouse. The Villa is made of a ground floor of 1085 square meters, a first floor of 860 square meters, a roof of 480 square meters area, and a basement of 434 square meters, with a total area of 2859 square meters. The ground and first floors include 15 rooms each.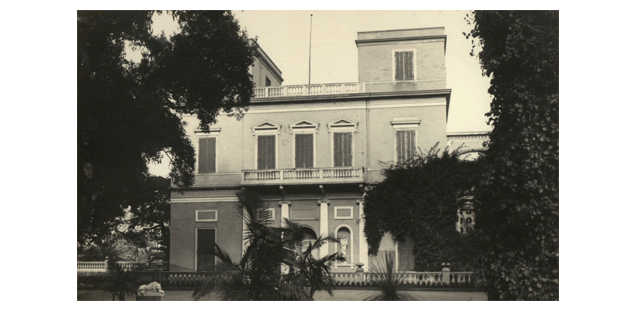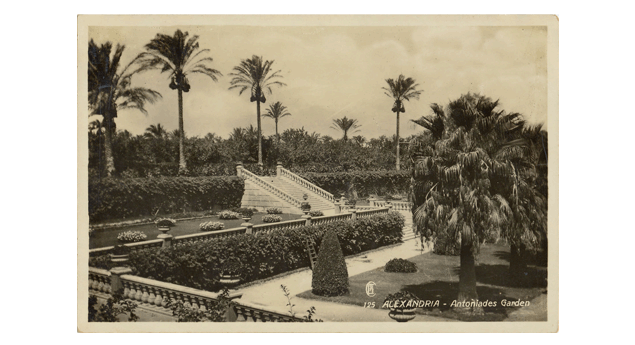 There are archeological remains, including a Gnostic tomb and a cistern and the Villa is listed as a historical monument number 1250 in the Governorate conservation registry.
A glance at its history
Sir John Antoniadis is the perfect example of Alexandrian cosmopolitanism and diversity. A British subject who hailed from the Greek island of Lemnos, Antoniadis was an Alexandrian and a generous patron of the city and its Greek community. In the mid-nineteenth century, he developed a garden estate which was to become the most famous in Alexandria. Many parties were held in these gardens, among them one in honor of Khedive Ismail, which was attended by the young Prince Tewfik (the Khedive's son and the heir to the throne of Egypt) as well as the elite society of Alexandria.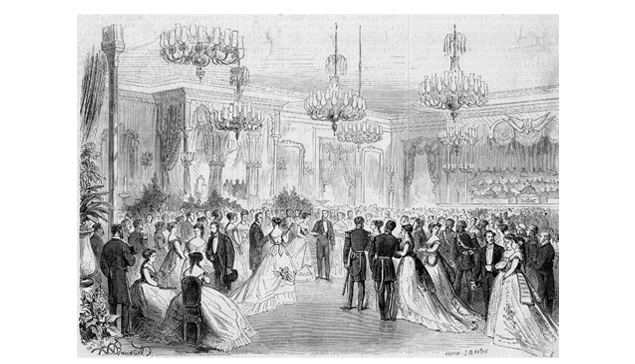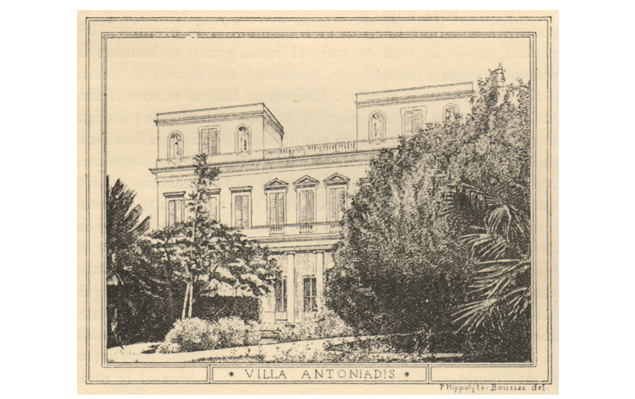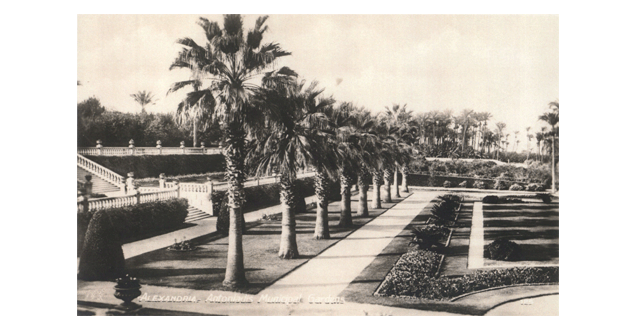 When the Villa Antoniadis and its gardens were donated to the Municipality of Alexandria by their last owner Antony Antoniadis, they were used as a guest house to host Egypt's visiting dignitaries, including the kings of Belgium, Greece and Italy, the Shah of Iran and his Egyptian wife, Princess Fawzia. The Villa witnessed significant historical events, such as the signing of the Anglo-Egyptian Treaty of 1936 and the founding of the Arab League in 1946. Events of a lighter nature were also conducted there: throughout the 1930s and 1940s, garden parties were thrown and flower shows were held annually.
The rich cultural background of this magnificent location is an added inspiration for the diversity, pluralism and interaction that the Mediterranean represents.